WombMusic PREMIUM New Baby Pack (Heartbeat Monitor & Bluetooth Belly Speaker Set)
$ 69.95
You Save:

$ 40.05 USD

(36.41%)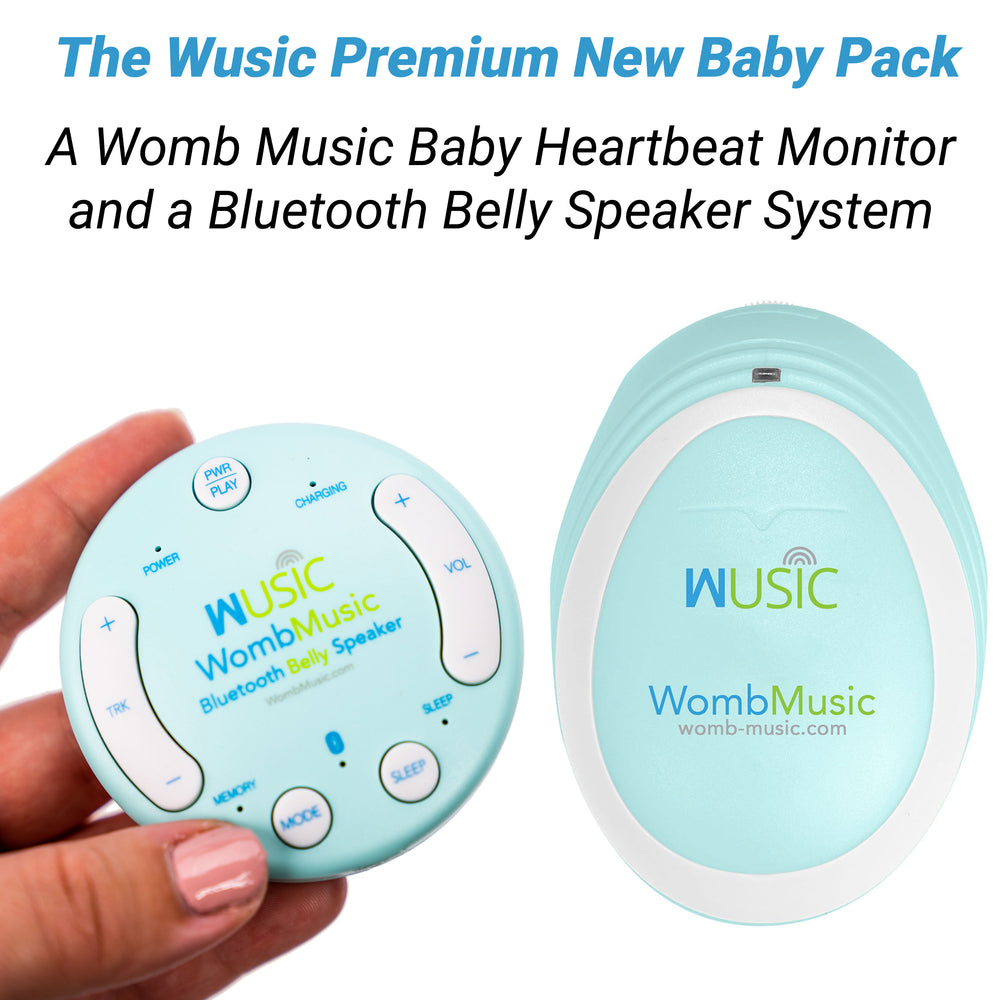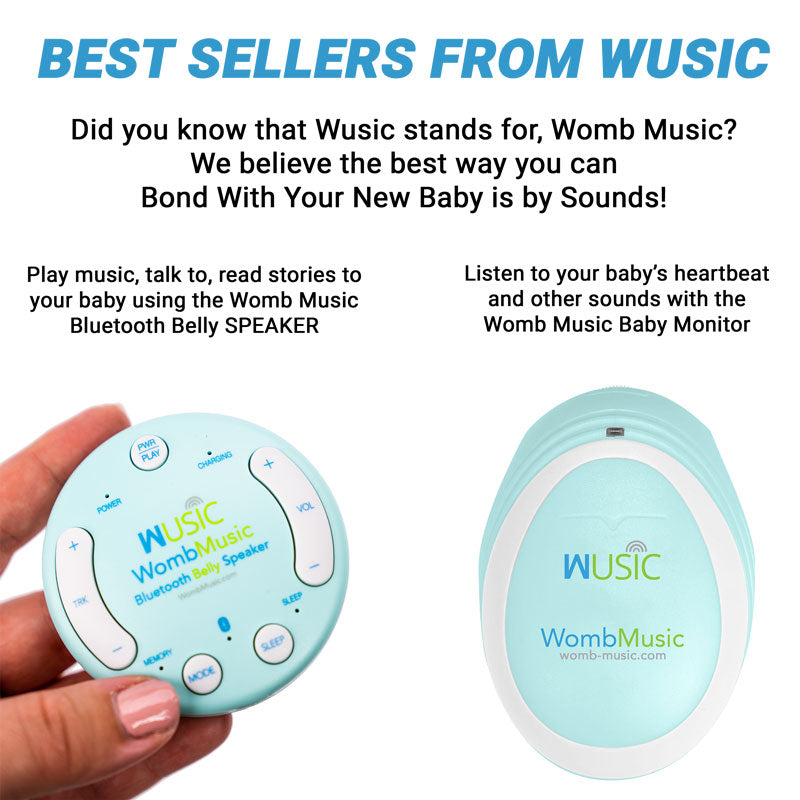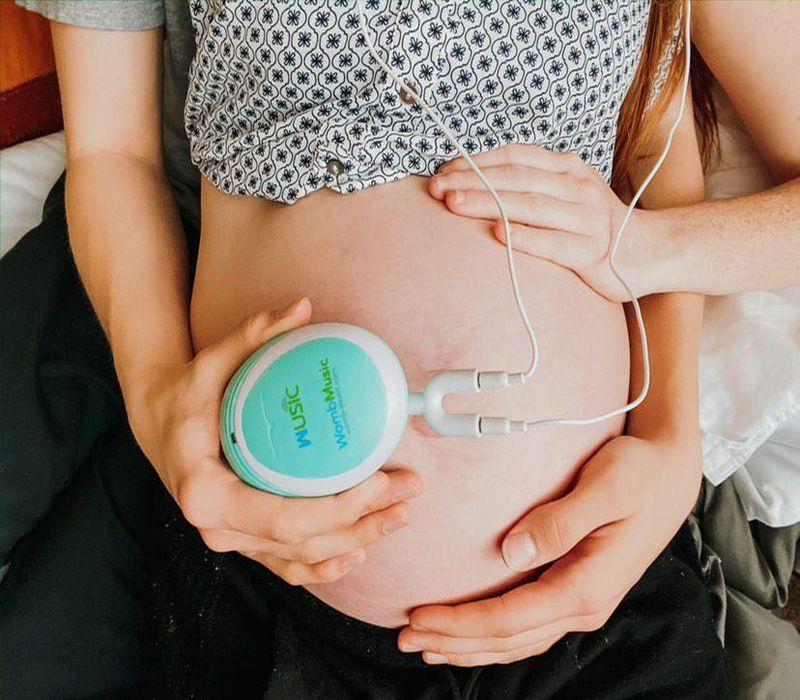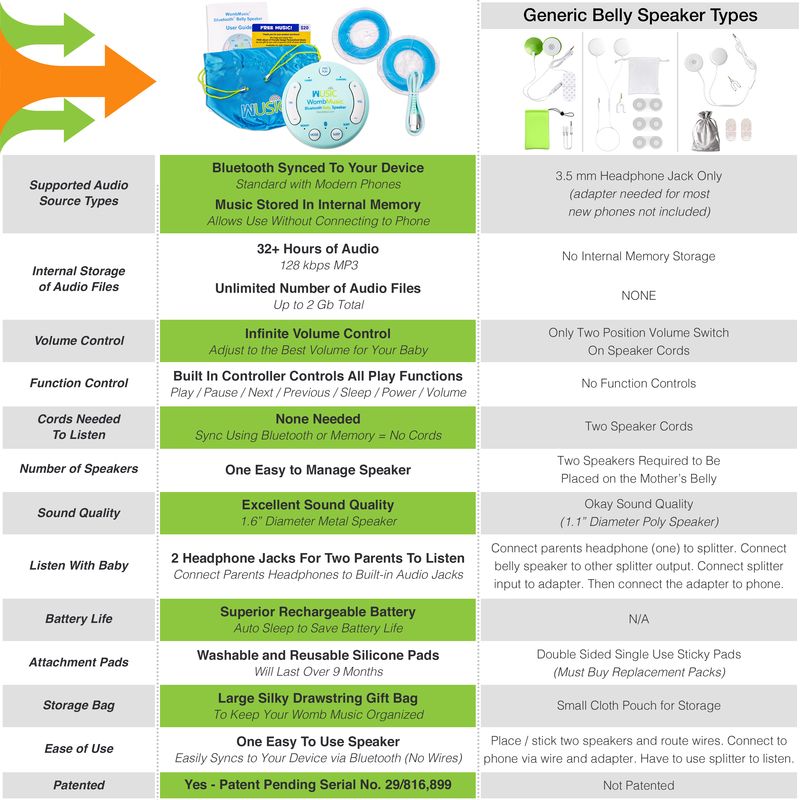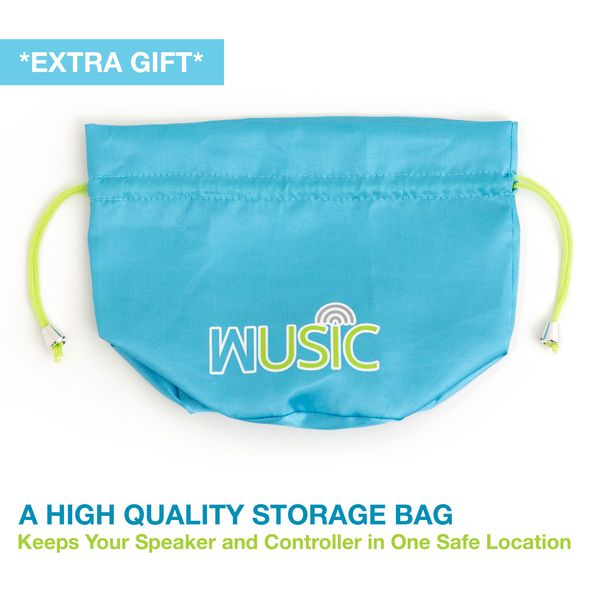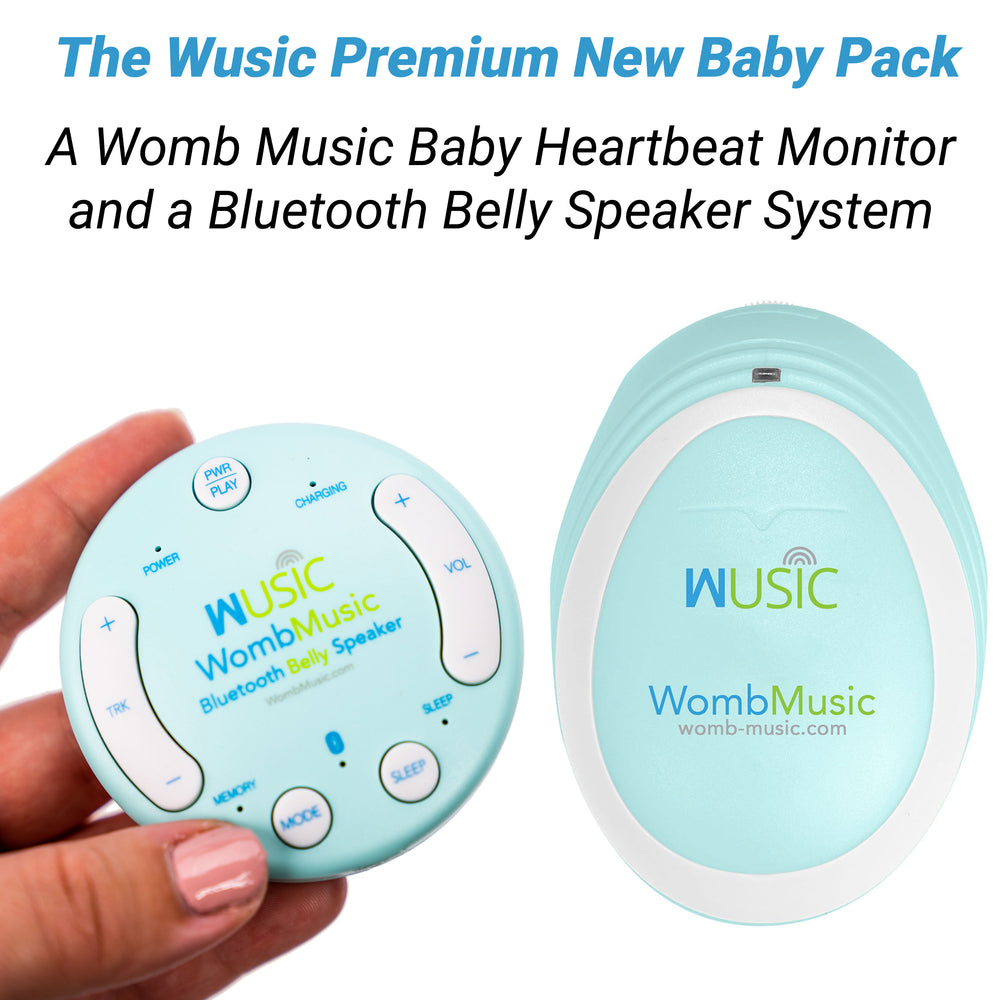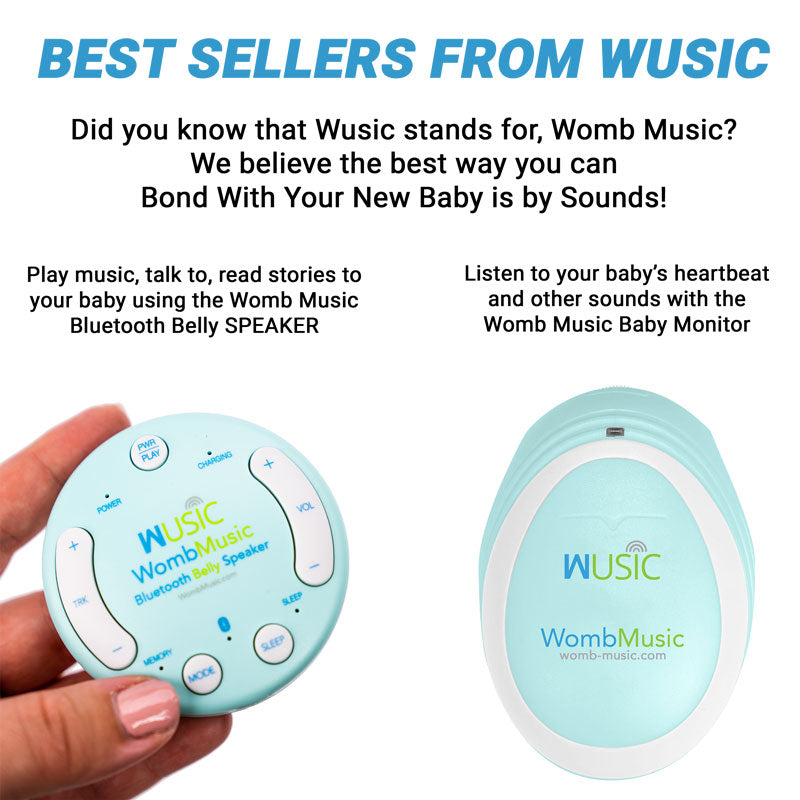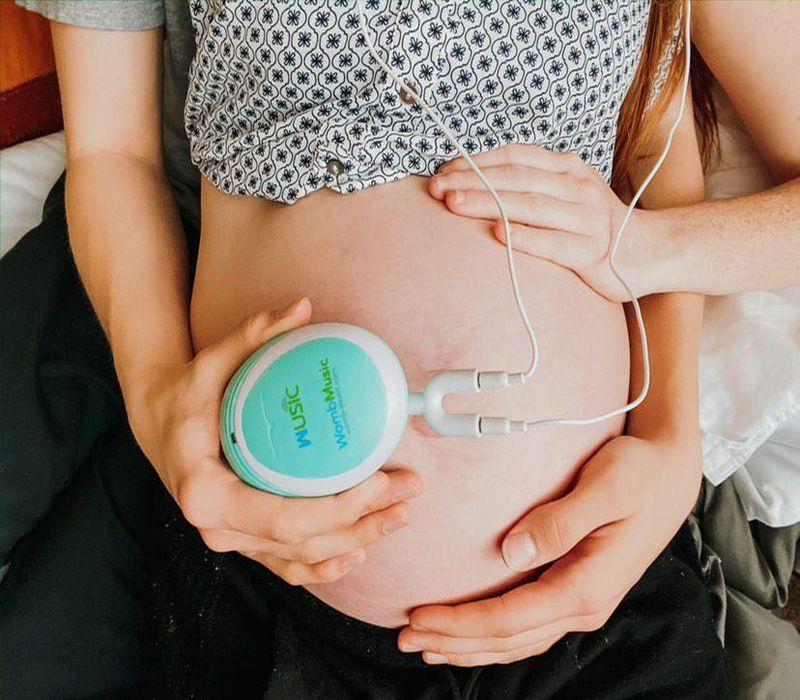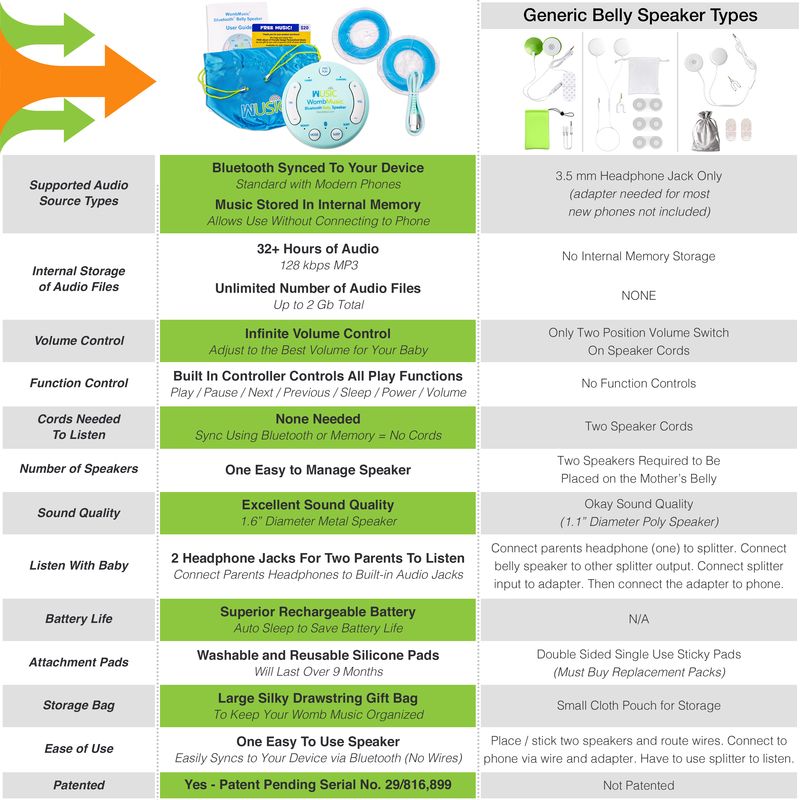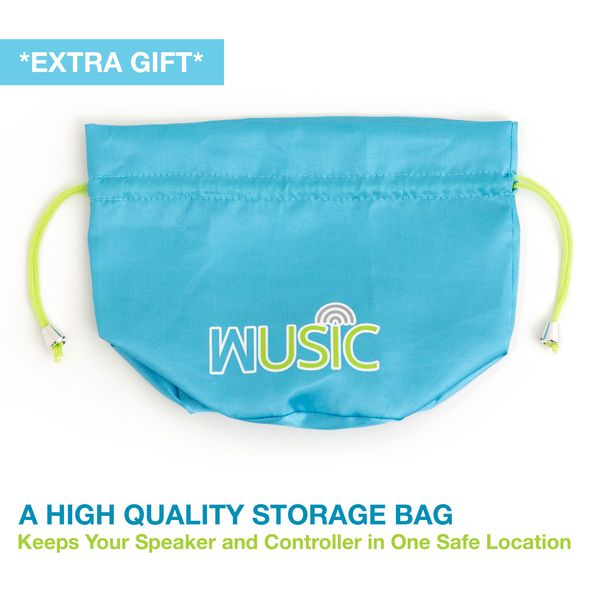 WombMusic PREMIUM New Baby Pack (Heartbeat Monitor & Bluetooth Belly Speaker Set)
$ 69.95
Compare at $ 110.00
You Save:

$ 40.05 USD

(36.41%)
$69.95 Sale Price - $40 Savings and Free USA Shipping when purchased together as the Premium Pack
Become a VIP for a discount on your 1st order
Free 30 Day Return / Lifetime Warranty *

Ships in 1-2 Business Days - Guaranteed

This item ships from South Carolina USA

We Pay Standard Shipping (USA Only) on this item!
Customer Reviews
02/17/2023
Excellent
I bought this for my daughter and son in law. They said it's amazing they could here at 13 weeks the heart beat real good!
BLD

Philippines
02/06/2023
great product!
Great product! I love listening to my baby's heart beat! It just puts me at ease. Took a while to find the heart beat but once I did it was very nice, felt like I was at the docs office.
magpie

Philippines
10/17/2022
I don't know
It was a gift for my son and daughter in law. They are still too early.
Edna C.

United States
10/18/2021
Happy with my purchase
Exactly as described - I was able to hear the heartbeat at 14 weeks pretty easily!! So happy about this purchase.
Lauren A. Schmitz

Philippines
09/13/2021
happy
It works! I am 18 weeks today and was able to find the baby's heartbeat loud and clear after a few minutes of poking around. So happy I purchased this!
ac1985

Philippines
08/16/2021
So Happy
My wife and I are very happy with this monitor. It is very easy to use and has brought us many smiles.
ac6434

Philippines
07/30/2021
Love it
Was able to hear twins heartbeat on first try only 6 weeks pregnant! The couple loved the gift!
Krouse

Philippines
07/23/2021
worth it
Purchased for my son and daughter in law , because he couldn't be at every Dr apt to hear heartbeat. It was a big hit and I loved seeing his tears the first time I helped them use it. Worth every penny
Brenda

Philippines
07/16/2021
perfect
This worked perfectly! Could hear the baby from the very beginning!
Sierra

Philippines
07/14/2021
great item
Just received this item. 12 weeks and found the heartbeat crystal clear
ac7845

Philippines
07/08/2021
Cool Product
Wife was able to hear our baby at 12 weeks. Heartbeat sounds like a waving piece of sheet metal. Very cool device for the price.
Bob

Philippines
07/06/2021
no problem
I bought this for my daughter when she was 11 weeks along. It was hard for her to hear the baby's heartbeat at first, but after a week she was able to find it with no problems.
GA c.

Philippines
06/25/2021
Best purchase I've made, ever.
I love these devices! I have diabetes and constantly worry about my baby. The heartbeat monitor takes all of those worries away.! The speaker is so much fun we read to the baby, play music for her, she moves the whole time! I will recommend to every pregnant woman from now on! Also the wusic company is amazing! My products were shipped within an hour of purchasing. The company has constantly been following up with me to make sure I love my products. It's nice to deal with a company who put so much care into what they do! ❤️.
Brittani V.

United States
06/24/2021
easy to use
I was able to find and count the heartbeat very easily at 13 weeks =)
K A.

Philippines
06/22/2021
Nice!!
Loved it! It gave me such peace of mind to be able to hear my baby. And it was nice to end the day with a sweet moment together.
RNMOM

Philippines
06/18/2021
works fine
Its works fine but takes sometime to find your baby's heartbeat the first few times using it.
Alex

Philippines
06/15/2021
Fun product
Very faint at 13 weeks but so much more clear at 14 weeks! Fun product, glad I got it for peace of mind
Brittany

Philippines
06/10/2021
exciting
I purchased this for my sister in law who is 14 weeks pregnant and we were able to hear my niece or nephew's heart beat clear as day. It was so exciting!!!
Jacquelyn

Philippines
06/08/2021
Amazing!
9 weeks today and found the heartbeat within 5 minutes! This thing is amazing!!
Cory

Philippines
06/02/2021
Nicole

Philippines