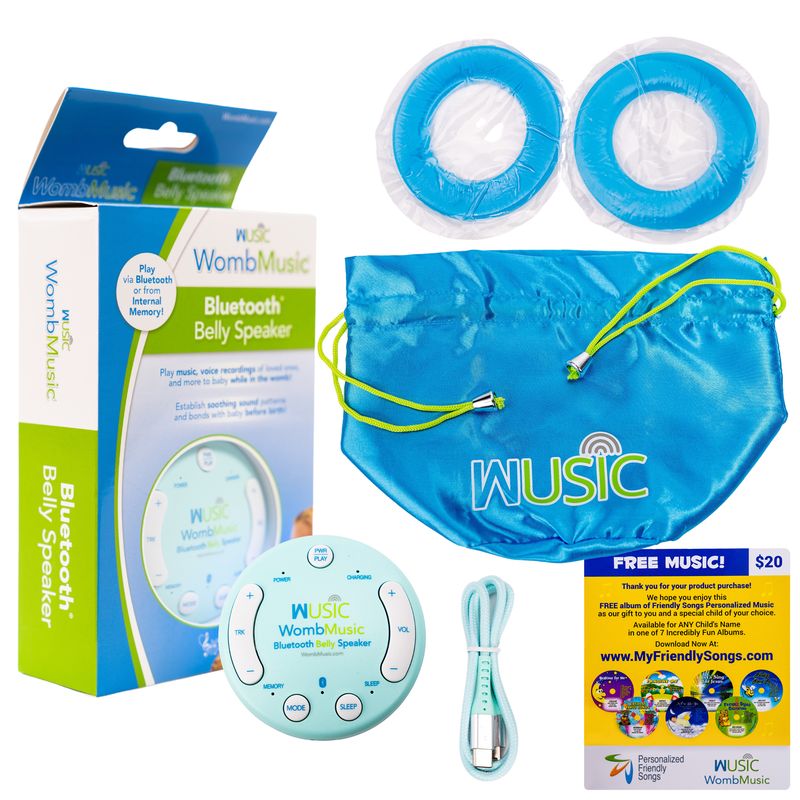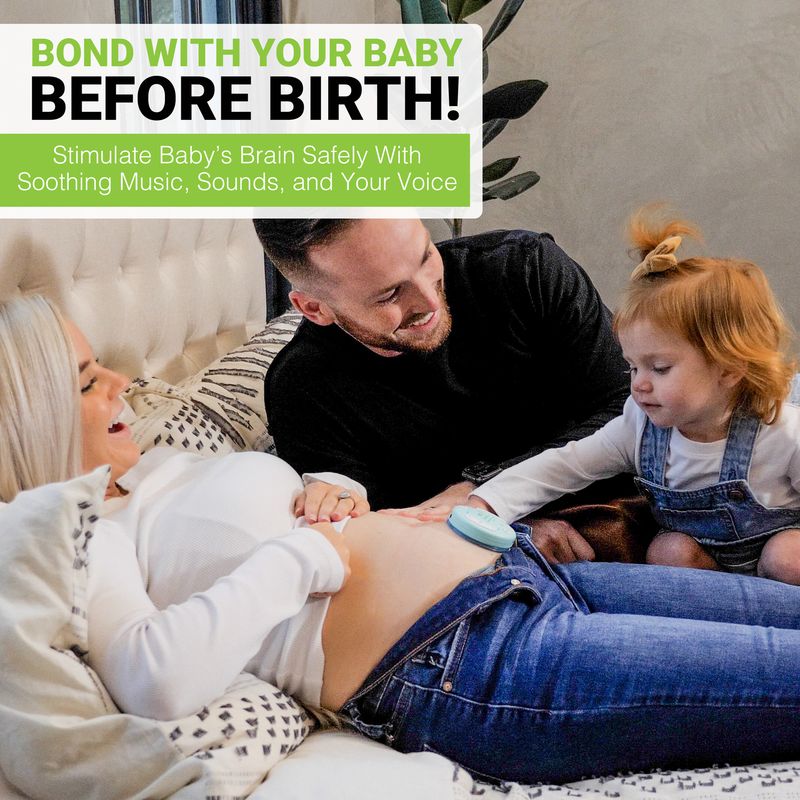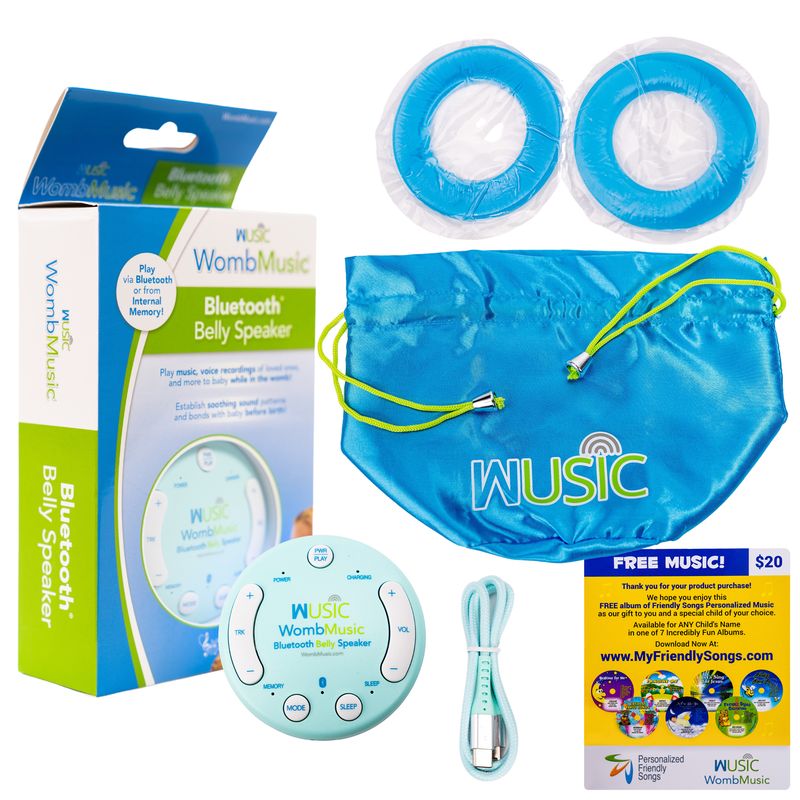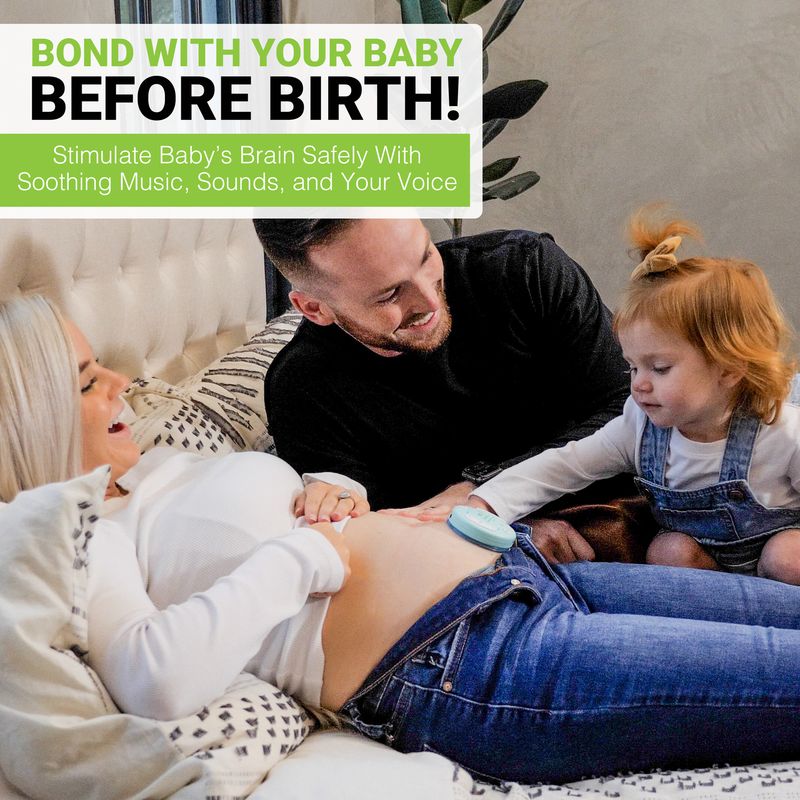 WombMusic Bluetooth Belly Speaker
$ 39.95
Compare at $ 55.00
You Save:

$ 15.05 USD

(27.36%)
Customer Reviews
04/08/2022
Sweet and Simple
Love this product! I am pregnant with twins and am nervous about sleep schedules. I love that I can familiarize them with comforting sounds now, and make it easier to soothe them after they are born. It's going to make a world of difference when they get here. This product is so easy to use, and would make a great gift for any expecting parents.
Char

Philippines
03/01/2023
Great Buy!
Bought for my daugther-in-law who is having my first grandchild. She loves it and is always using it to play music and play our voices to the little guy. It's easy to use, has great sound quality and you can listen along with the baby! Great buy!
Mimi

Philippines
02/23/2023
Christmas gift
My sons girlfriend is pregnant and she loves it. The baby is so active when he hears it.
christi

Philippines
02/20/2023
Great Gift.
Sister in law loves this thing and uses it almost every day.
No B.

Philippines
02/09/2023
Sonya l.

Philippines
02/07/2023
Best baby shower gift ever!
I bought this for my sister and she loved it! She couldn't think of a better gift… The directions were easy, great quality product, and amazing customer support. It's perfect for the expecting mom and dad!
S&S

Philippines
02/06/2023
Amazing Product!
My wife and I ordered this product and are very satisfied with how easy it is to use. By far our favorite feature is the Bluetooth feature to play anything we want for our baby! It came with some gift cards and handy carrying case! Great job Wusic!
Tony

Philippines
01/27/2023
Sonya

Philippines
01/26/2023
Christmas gift
My sons girlfriend is pregnant and she loves it. The baby is so active when he hears it.
christi

Philippines
12/23/2022
First time mommy
Must have! Must have! Must have! I am a first-time mommy so I wanted to make sure I am over-prepared for pregnancy. I was skeptical at first but this product was worth every penny. The many song choices are so relaxing that it literally puts me to sleep. I purchased the womb music at my 5th month of pregnancy and will use it throughout my pregnancy especially when she is active and kicking at night because she stops as if it puts her to sleep as well. You will not regret this purchase.
Jade T.

Philippines
12/21/2022
My baby loves it
Muy buen producto a mi bebe le gusta
Jovanni

Philippines
12/14/2022
Easy to use way to bond
Somes with two adhesive pads, however with pers ot was hard to keep them fully sticky. Easy to fix by tucking in pants line or undergarments. Awesome, easy way to bond with baby!
Celestia

Philippines
12/05/2022
awesome
This is an awesome way for you and your partner to bond with your baby.
Breanna

Philippines
11/29/2022
Great!
Glad this is still around. its a must for every pregnant mom.
Dog m.

Philippines
11/22/2022
Great!
It was exactly what we were wanting!! Its definitely a great product!
Derrick

Philippines
11/17/2022
Worked great
Worked great and got here pretty quick!
Ashley W.

Philippines
11/09/2022
Jordan

Philippines
11/09/2022
Five Stars
great price and a terrific gift idea, something out of the ordinary.
Sherrie

Philippines
11/04/2022
cool product
Really cool product that works really well.
ac7463

Philippines
10/24/2022
recommended
Works as described. I would recommend this product.
Jrh

Philippines