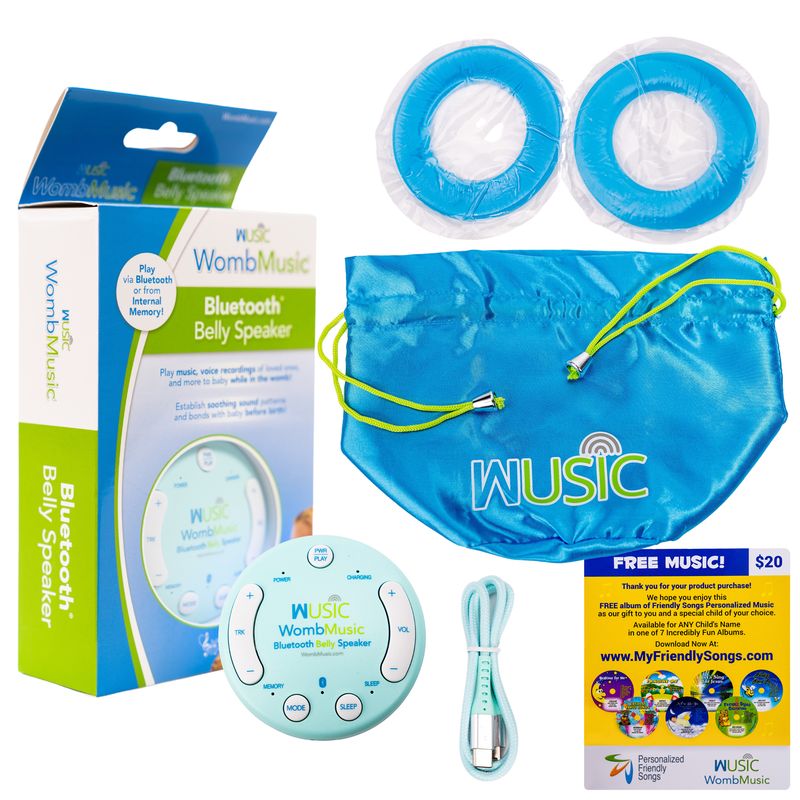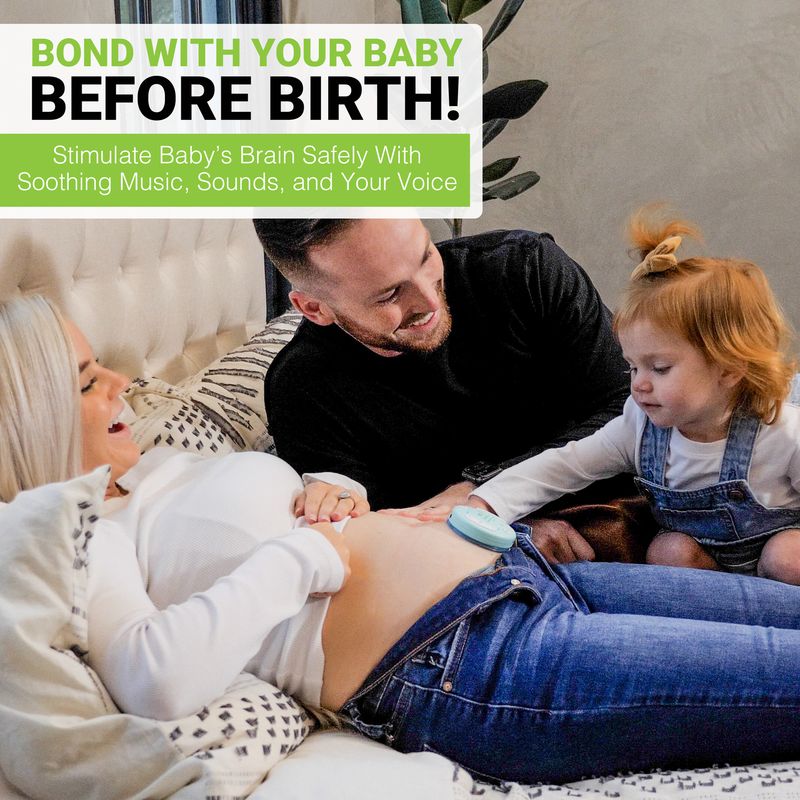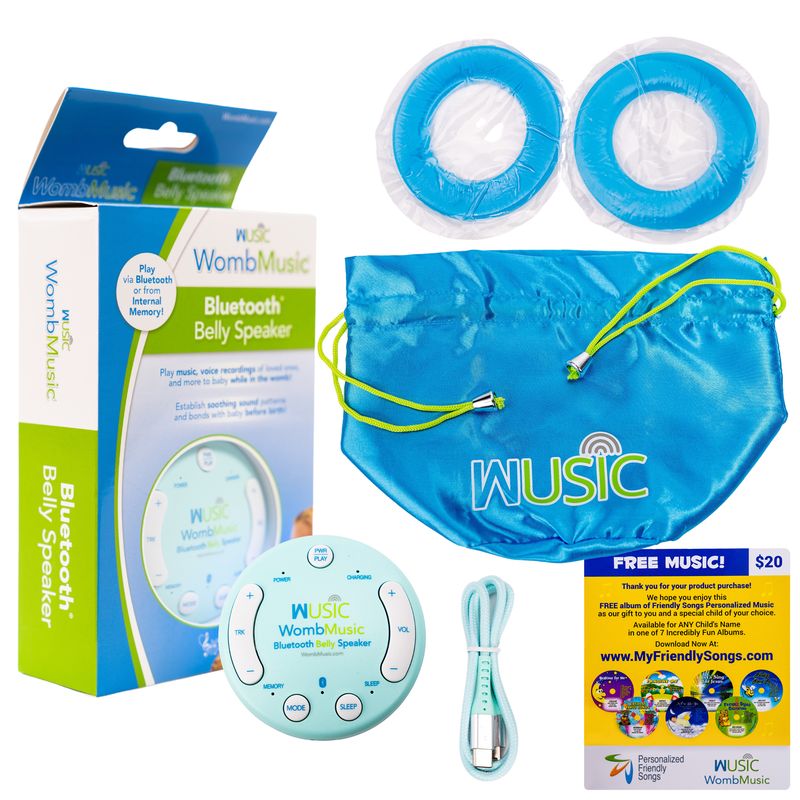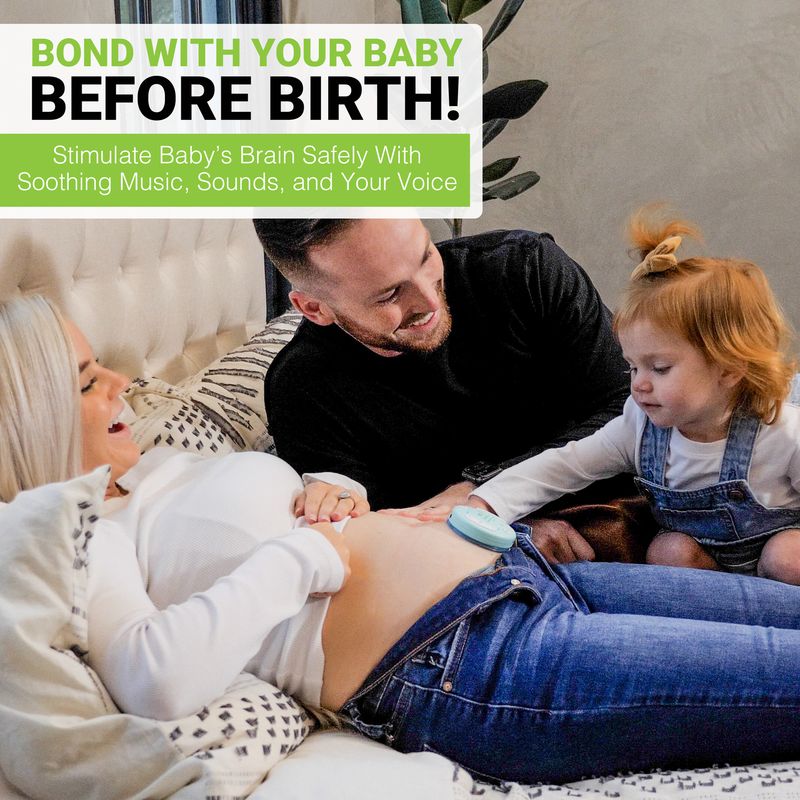 WombMusic Bluetooth Belly Speaker
$ 39.95
Compare at $ 55.00
You Save:

$ 15.05 USD

(27.36%)
Customer Reviews
04/08/2022
Sweet and Simple
Love this product! I am pregnant with twins and am nervous about sleep schedules. I love that I can familiarize them with comforting sounds now, and make it easier to soothe them after they are born. It's going to make a world of difference when they get here. This product is so easy to use, and would make a great gift for any expecting parents.
Char

Philippines
10/12/2023
Daughter-in-law Loves this
We bought this for our daughter-in-law as a gift. She just loves this and started to use it right away.
08/03/2023
Helped My Baby Turn Head Down!
This is so easy and simple to use! Whenever I place it on my belly my baby starts moving and kicking, so I think she likes it :) And within a week of using it- she finally turned head down! She had been breech the entire pregnancy. I'm 28 weeks pregnant but this is my fourth baby and they're never breech for me past 20 weeks! It's also so good for connecting with baby & helping with their neural & cognitive development!
Mae A.

Philippines
05/19/2023
Easy to Pair and Use!
Very easy set up and pairing! Amazing quality and overall experience for the family!
Ashley

Philippines
05/04/2023
Muy bueno
Muy bueno, superó mis expectativas. Es cómodo y fácil de usar. Al ser inalámbrico facilita mucho las cosas, ya que uno se puede pasear escuchando música con el parlante en la pancita y haciendo las cosas de la casa sin el inconveniente de que molesten los cables.
04/27/2023
Love it
Love it. Very easy to use and clear
04/10/2023
Nice Products and Easy to Use
Very nice item and daughter loves it. Easy to assemble and quick charge
04/03/2023
Fun for Mom & Baby (hopefully)
This has worked well out of the box. Battery life seems to be good, too. My husband and I enjoy picking out music for the baby to listen to. My only complaint would be about the sound quality. It's not the best, but also can't expect too much from a speaker at this size and price point. We usually have the volume low enough where we barely hear it anyways. I appreciate that it's Bluetooth and easily pairs with my phone.
03/24/2023
Hurry up and get the Belly Speaker !
I love the belly speaker bluetooth option it allows me to play music to get my baby moving and grooving ! I use it almost daily for our bonding time and it is one of the best purchases to use while pregnant. Its also very loud so me and baby can hear !
03/15/2023
good product
I think this is a good product and idea. I appreciate the Bluetooth on it.
03/13/2023
Lisa M.

Philippines
03/08/2023
good
Womb Music Bluetooth Belly Speaker is as described and works as expected.
Zü

Philippines
03/01/2023
Great Buy!
Bought for my daugther-in-law who is having my first grandchild. She loves it and is always using it to play music and play our voices to the little guy. It's easy to use, has great sound quality and you can listen along with the baby! Great buy!
Mimi

Philippines
02/23/2023
Christmas gift
My sons girlfriend is pregnant and she loves it. The baby is so active when he hears it.
christi

Philippines
02/20/2023
Great Gift.
Sister in law loves this thing and uses it almost every day.
No B.

Philippines
02/09/2023
Sonya l.

Philippines
02/07/2023
Best baby shower gift ever!
I bought this for my sister and she loved it! She couldn't think of a better gift… The directions were easy, great quality product, and amazing customer support. It's perfect for the expecting mom and dad!
S&S

Philippines
02/06/2023
Amazing Product!
My wife and I ordered this product and are very satisfied with how easy it is to use. By far our favorite feature is the Bluetooth feature to play anything we want for our baby! It came with some gift cards and handy carrying case! Great job Wusic!
Tony

Philippines
01/27/2023
Sonya

Philippines
01/26/2023
Christmas gift
My sons girlfriend is pregnant and she loves it. The baby is so active when he hears it.
christi

Philippines