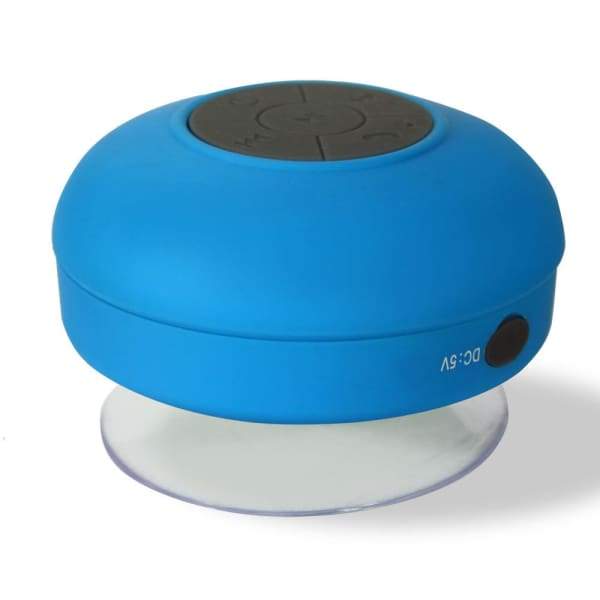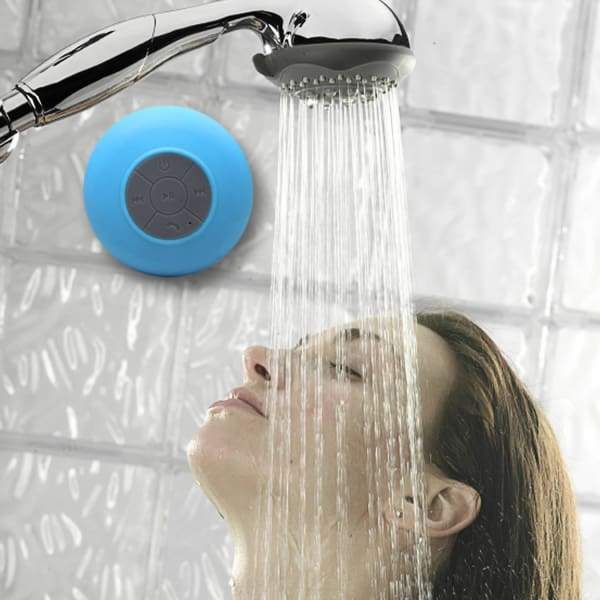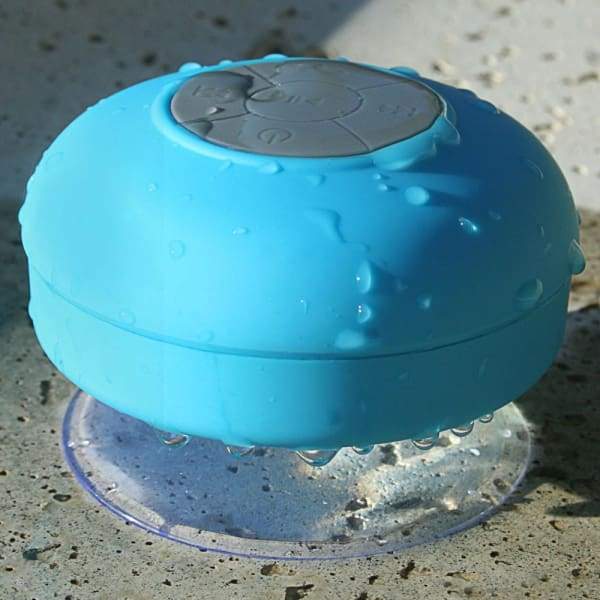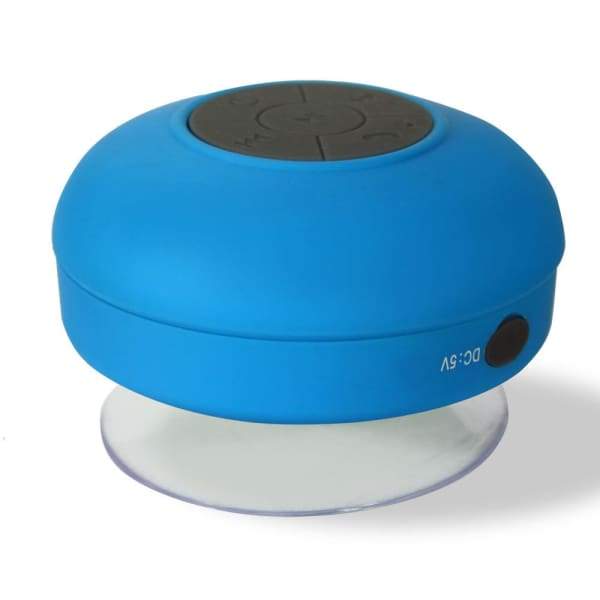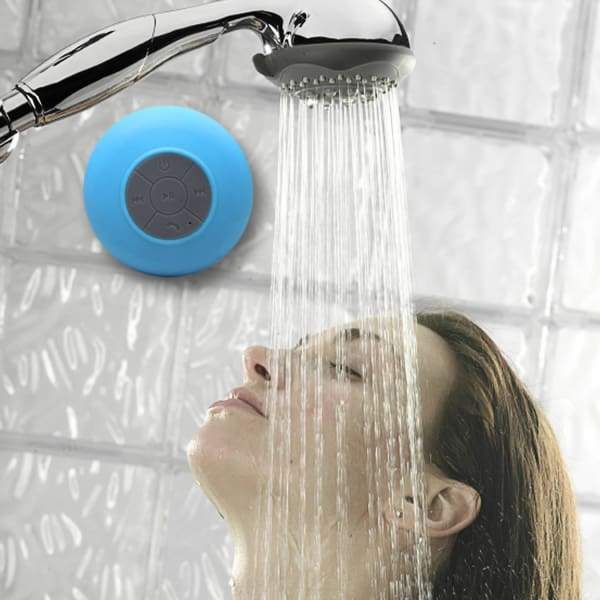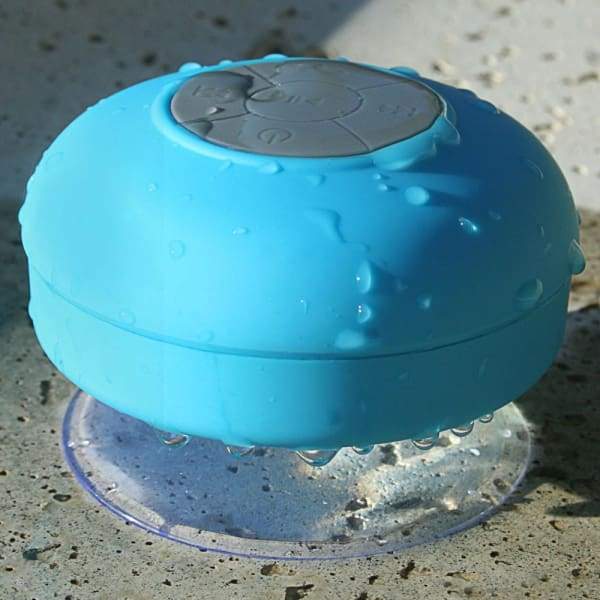 Wusic Waterproof Shower Speaker - Blue
$ 9.95
Compare at $ 39.95
You Save:

$ 30.00 USD

(75.09%)
Become a VIP for a discount on your 1st order

Easy 30 Day Return If Not Satisfied

Ships in 1-2 Business Days - Guaranteed

This item ships from South Carolina USA
Customer Reviews
09/06/2020
I love the concept b....
I love the concept behind the product and it pretty much works as intended, but the sound quality of the speaker is very grainy. Also the audio splitter doesn't work very well. It constantly disconnects when I have it connected to the speaker and my headphones. I think it would work better if it was smaller, as it's so big that I have to take my phone case off to use it. I do like how it came with a little carrying pouch and is packaged nicely. It's a decent purchase, but could be better.
09/09/2020
WombMusic by Wusic®
We, as a company, do strive to achieve 100% satisfaction with our customers. Please contact us via the Customer Service links or by replying to one of our emails so that we can assist you with this. - Valerie
04/02/2017
love this , need ano....
love this , need another one, my daughter seems to have confiscated mine!
01/19/2017
A "Best Buy"! Just w....
A "Best Buy"! Just what i needed to spare my iPhone from daily showers. Great price, packaging, instructions, arrived on time, what's more it works just as described. Couldn't be more pleased.
09/27/2016
use this frequently ....
use this frequently around the pool during the summer. Waterproof and durable. Amplifies my phone music perfectly.
09/10/2016
works great, syncs e....
works great, syncs easily. Makes a busy signal noise when battery is running low which was disconcerting hte first time I heard it
03/25/2016
Works great and my husband absolutely loves it and the battery
Bought this as a gift and has been holding up 2 years later! Works great and my husband absolutely loves it and the battery lasts very long. Definitely a good purchase for the price!
03/25/2016
Works great, I use this in the shower every morning
Works great, I use this in the shower every morning. I rarely have to charge it and it connects to my phone quick and easy. Simple to switch between songs, the only problem I have is that sometimes when adjusting the volume it switches songs. Good quality sound.
03/24/2016
Love It
Works Great. Had for almost 2 years and still works as good as when I bought it. Battery last a good Few weeks to a month
02/18/2016
Amazing device!!!
The device is amazing! We found the heartbeat 5-10 minutes playing with it with gel so it's less static and easy to slide. I'm 14 weeks pregnant and we found the heartbeat about and inch below my belly button. I would highly recommend this product.
02/17/2016
It is a fun experience to share with your husband and helps him
"This product works extremely well! I was able to hear my baby's heartbeat at just 12 weeks! It is a fun experience to share with your husband and helps him to feel included in the process! Not only that but on those random days when you are freaking out that you just don't feel pregnant or feel him/her moving it gives you that added comfort to know everything is alright! "
01/26/2016
perfect
I bought this for my kids...my daughter loves to lock her self in bathroom FOR EVER..while listening to music..so these gadget saves me the worry of her I pod getting wet..i use it a little too :)
01/26/2016
Ditto on AWESOME
Not only is this little shower buddy awesome, the company in South Caroline is awesome. I had a yellow shower buddy for months and then I (and it was all me) couldn't get it to par with my Ipad. I contacted the company who had me mail my Wusic to them. They were able to par it and she worked fine for them, but to be on the safe side decided to send me a brand new Wusic instead of returning my older one. So now I have a blue shower buddy that talks! This little guy is incredible. I can play music and if I forget to turn him off and go on my Ipad in another area of my big house, he will still pick up the signal! Great product and great company!
01/25/2016
Amazing product!
Amazing product!! I am only 11 weeks and I could hear my babies heartbeat!!! Well worth the money and wait!! Much recommended! !!
01/25/2016
Five Stars
I love this heartbeat monitor. I use it everyday, worth every penny!
12/28/2015
I love it!
I love it! I works as advertised and I use it in the shower as well as for my disc golf group. Outstanding!
12/28/2015
Five Stars
Has been working wonderfully. Holds a charge for a long time, great sound and sticks to wall well.
12/18/2015
Great sound at a great price!
Great little speaker. I have the smaller "To-Go" model and like it so I thought I would give this a try. Fires down so it's great in wet areas. Has a neat silicone feel to it. I borrowed a YouTube video review. It tells the whole story. CB
12/18/2015
Great for annoying roommates!!!!
Pretty awesome speakers. Is very good for shower (obviously). These speakers have a powerful suction cup that attaches to your shower surface, and blasts out some legit sounds.
12/15/2015
Great help.
I was looking for a small Bluetooth speaker for my iPad and Srface. This speaker has great sound and small enough to place in tight places. It is also easy to use. Thanks Wusic.
12/15/2015
Easy to use
The day this arrived I played it while I had people over. Out of the 8 people 6 of them offered to buy it from me right there! Easy to use, sounds amazing! I highly suggest buying one, okay maybe buy more so you can sell them fast to your friends who will all want one after they see yours'!!!